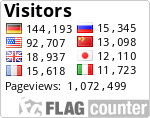 HMS Iron Duke F234 (1988)
Operation Iraqi Freedom / 2. Golfkrieg 20.3.-1.5.2003 Anti-ISIS Naval Forces 2014-2021 UK Carrier Strike Group 21

Comparable entries in this category




For this model there is not yet a picture available. Check-out the main page or the gallery for models with pictures.



Other model examples with pics





A list of used references is in More topics/Literature
Information from Wikipedia is not always listed explicitly.