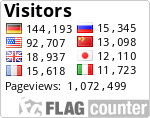 USS Selfridge DD-357
Pearl Harbour, 7.12.1941 (... Fold out for more)

[+]

Battle of Wake Island 8.12.-23.12.1941 Doolittle Raid 18.4.1942 1942, 3. bis 8. Mai, Schlacht im Korallenmeer Midway, Aleuten (Dutch Harbor, Attu, Kiska) Operations 4.-7.6.1942 Guadalcanal Landings, Operation Watchtower, 7.8.1942 Guadalcanal campaign: East Solomons 24.8.1942 Guadalcanal campaign: Santa Cruz 26.10.1942 Guadalcanal campaign: Naval Battle of Guadalcanal 12-15.11.1942 Battle of Vella Lavella 6.10.1943 Operation Galvanic, Gilbert Islands 19-28.11.1943 Battle of the Philippine Sea (Great Marianas Turkey Shoot ) 19-21.6.1944

Comparable entries in this category




For this model there is not yet a picture available. Check-out the main page or the gallery for models with pictures.



Other model examples with pics





A list of used references is in More topics/Literature
Information from Wikipedia is not always listed explicitly.