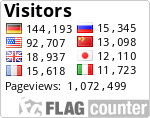 Japanese Aircraft Designation List
Inhaltsverzeichnis




This page provides a list of the Japanes army and navy aircraft designations.

Relation of this page to the German Wikipedia article Liste der japanischen Militärflugzeuge nach Nummern und Herstellern: I had significantly contributed to the Wikipedia list. On base of the version 2012-01-20 I did take the list again to here and corrected it.




Army Air Corps
Navy Air Corps
More Models of Japanese aircraft





A list of used references is in More topics/Literature
Information from Wikipedia is not always listed explicitly.


Last change of this page: Tuesday 16 August 2022 11:35.