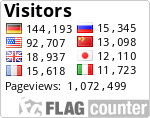 HMS Rothesay F107
Kuwait Crisis, Operation Vantage, 1.7.1961 Indonesia-Malaysia-Conflikt 1963-1966 Falklands War/Guerra de las Malvinas, 2.4.-20.6.1982

Comparable entries in this category




For this model there is not yet a picture available. Check-out the main page or the gallery for models with pictures.



Other model examples with pics





A list of used references is in More topics/Literature
Information from Wikipedia is not always listed explicitly.