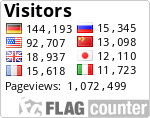 This site shows an 'order of battle' page. As models it displays either the ship or one of the same class. If I have a model, this is shown. Otherwise candidates in the market may be referenced.

British Pacific Fleet 22.11.44-1945
(1286) See also http://www.armouredcarriers.com/british-eastern-fleet-royal-navy-operations-in-the-indian-ocean

Fleet Train

Adamant submarine depot ship


Aorangi accommodation ship


Artifex repair ship


Assistance repair ship


RFA Bacchus Distilling ship


Bonaventure Submarine depot ship


Berry Head, Flamborough Head

Repair ship
HMS Berry Head (HMS Beachy Head class|Fort ship)
Deer Sound Repair ship

Diligence Repair ship

Dullisk Cove Repair ship

SS Empire Clyde Hospital ship


SS Empire Crest Water carrier


Fernmore Boom carrier

Fort Colville , RFA Fort Langle
Fort class
Similar type
HMS Berry Head (HMS Beachy Head class|Fort ship)
HMHS Gerusalemme Hospital ship

Guardian Netlayer

HMNZS Kelantan Repair ship

RFA King Salvor Salvage ship

Lancashire Accommodation ship

Leonian Boom carrier

Maidstone Submarine depot ship

NZHS Maunganui Hospital ship

Montclare Destroyer Depot Ship

HMHS Oxfordshire Hospital ship

Resource Repair ship

Salvestor Salvage ship

Salvictor Salvage ship

Shillay Danlayer

Springdale Repair ship

Stagpool Distilling ship

RNH Tjitalengka Hospital ship

Trodday Danlayer

Tyne Destroyer Depot Ship
HMS Tyne 1942 (Hecla class) (1/1250)

Vacport Water carrier


RNH Vasna Hospital ship


Replenishment oilers

Dale class

RFA Arndale, RFA Bishopdale, RFA Cederdale, RFA Eaglesdale, later RFA Dingledale
Kit candidate:
Derwentdale announced by AJM (FB 10.12.2022), Similar style
Breisgau ex Salomé
Ranger class
RFA Brown Ranger, RFA Green Ranger
Wave class
RFA Wave Emperor, RFA Wave Governor, RFA Wave King, RFA Wave Monarch
Similar type
Breisgau ex Salomé
RFA Olna, Olwen
10000t Ol class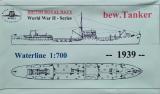 RFA Olna (RFA Ol class)

RFA Rapidol
Belgol class

RFA Serbol
Belgol class

Aase Maersk


Carelia


Darst Creek


Golden Meadow


Iere


Loma Nova


San Adolpho


San Amado
Oiler

San Ambrosia


Seven Sisters


Store Ships

Fort ships(1287)

Fort Alabama, Fort Constantine, Fort Dunvegan, Fort Edmonton, Fort Providence, Fort Wrangell
Similar type
HMS Berry Head (HMS Beachy Head class|Fort ship)
Bosporus, City of Dieppe, Corinda, Darvel, Edna, Gudrun Maersk, Hermelin, Heron, Hickory Burn, Hickory Dale, Hickory Glen, Hickory Steam, Jaarstrom, Kheti, Kistna, Kola, Marudu, Pacheco, Prince de Liege, Princess Maria Pia, Prome, Robert Maersk, San Andres, Sclesvig, Thyra S

Top
References
References





Legend:
lime:
Excellent source, hardly any errors
green:
Very good source, only very few errors

black

or

blue

:
Quality of this source is not yet mentioned
orange:
Good source, some errors
red:
Source cmay ontain some true facts. All facts need to be checked.

A list of used references is in More topics/Literature
Information from Wikipedia is not always listed explicitly.