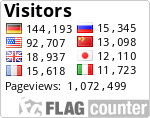 This site shows an 'order of battle' page. As models it displays either the ship or one of the same class. If I have a model, this is shown. Otherwise candidates in the market may be referenced.

Baltic War, Intervention of the Royal Navy in the Baltic Sea 1918-1920
(1174)
(1481)
Royal Navy
France
Gueydon class
According to different sources different names (maybe one after the other?) Montcalm
(1482)
(check if this was in the Murmansk area?) / Marseillaise
(1483)
/ Gueydon
(1484)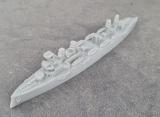 Montcalm 1902
4 T-Boats

2 Gunboats

Estonia
Vambola
DD ex SU Spartak
Valerian Kuibyshev ex Kapitan Kern (Novik Group Gavriil Orfey)
Lennuk
DD ex SU Avtroil

Almirante Guise (Avtroil class) (1/1250)
Lembit
Gunboat, ex Bobr
Tasuja
Gunboat, ex icebreaker Hercules
Laine
Gunboat, ex Sputnik
Lood
Gunboat, ex Lot
Olev
MS, ex SU M2
Kalev, Traal
MS, ex SU M8, M9
Alise
MS, ex Finnish passenger ship/tug
River flottilla on Lake Peipus
Gunboats Ahti, Vanemuine, Ilmatar, Taapa, Tartu, Uku, patrol ship Vambola
Soviet. Baltic Fleet
Petropavlosk, Sevastopol
Sewastopol 1945 (Gangut class)
Andrei Pervozvanny
Imperator Pavel I 1910 (Imperator Pavel I class) (1/1250)
,
Andrei Pervozvannyi 1906
Oleg
†

18.6.19 by CMB4
Bogatyr (Bogatyr) (1/1250)
,
Kit candidate:
(Bogatyr+Oleg+Ochakov by Kombrig, Oleg by WTJ), Similar type
Aurora (late) (Diana class)
Orfey class
Azard
Valerian Kuibyshev ex Kapitan Kern (Novik Group Gavriil Orfey)
Gavril class
Gavril, Konstantin, Svoboda

Almirante Guise (Avtroil class) (1/1250)
Vsadnik / Gaidamak class
Amuryets, Vsadnik, Gaydamak, Ussuryets

Similar type
Emir Bucharsky (Emir Buharskiy class) (1/1250)
, Similar type
SMS Magnet kuk 1900
Bars class
Vyepr, Volk, Tur, Jaguar, Pantera, Rys, Tigr
Narova
Minelayer ex cruiser 1873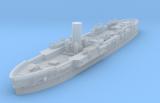 General-Admiral / 25 ago Oktjabria 1936 (General-Admiral class)
Ural
Minelayer ex German cargo
Volga
Minelayer
MS ex Norw. Whalers
Garpun, Kitoboy, Nyevod, Yakor
MS Minrep class
Zapal
MS Udarnik class
Klyuz, Udarnik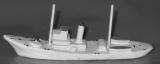 Rautu 1936 (Udarnik class) (1/1250)
MS No 24
ex tug
Barsuk class
Escorts Vydra, Gornostay, Kunitsa, Laska, Sobol, Khorek
Barsuk 1915
Soviet Navys 1st Kill 31.8.1919
Vittoria as part of the Allied Intervention forces torpedoed by the Russian submarine Pantera being freshly Bolshevik off the island of Seiskari in the Gulf of Finland (1485)

Bars class
Pantera

V class

HMS Vittoria †

HMAS Vampire D68 (V Class Destroyer)
Top
References
References

(1174)↑

Michal Glock: The Forgotten War of the Royal Navy, Baltic Sea 1918-1920, MMP Books 2018, ISBN 978-83-65281-77-7





Legend:
lime:
Excellent source, hardly any errors
green:
Very good source, only very few errors

black

or

blue

:
Quality of this source is not yet mentioned
orange:
Good source, some errors
red:
Source cmay ontain some true facts. All facts need to be checked.

A list of used references is in More topics/Literature
Information from Wikipedia is not always listed explicitly.