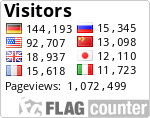 This site shows an 'order of battle' page. As models it displays either the ship or one of the same class. If I have a model, this is shown. Otherwise candidates in the market may be referenced.

Bombardement of Alexandria, 11.-13.7.1882
(490)
(1160)
HMS Alexandra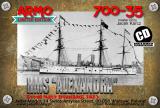 HMS Alexandra 1875
HMS Superb
Similar type
Messudieh 1903 (Superb class)
HMS Sultan
HMS Sultan 1870
HMS Temeraire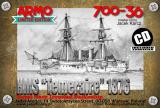 HMS Temeraire 1876
HMS Inflexible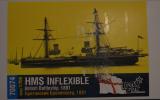 HMS Inflexible 1881
HMS Monarch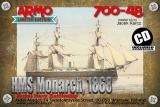 HMS Monarch 1868
HMS Invincible
Similar style

Fuso 1900 (1/1250)

, Similar style

Fuso 1894

HMS Penelope


Kit candidate: HMS Penelope (1867) by Brown Water on Shapeways

HMS Hecla
Torpedo boat tender (carried Thorneycraft T boats)

HMS Helicon
Despatch boat

HMS Condor
Gunboat, bark-rigged Condor class composite, 774 ts

HMS Bittern
Gunboat, bark-rigged 805ts Glover class

HMS Beacon
Gunboat, bark-rigged 613ts Beacon class screw driven

HMS Cygnet
Gunboat, barkentine-rigged 455ts Forester class, 4-gun

HMS Decoy
Gunboat, Ariel class, barkentine-rigged 440ts


HMS Humber
ammunitions ship, troopship

SS Iris, SS Tamar (troopship), SS Nerissa, SS Rhosina


In the area or en route or after battle replenishments

Minotaur class
Minotaur, Northumberland, Agincourt


Achilles class

Achilles armoured frigate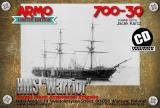 Similar type
HMS Warrior 1860
Salamis
???
SS Tanjore

SS Peninsula

HMS Mosquito
gunboat
SS Malabar

CS Chiltern
telegraph ship
SS Holland, France, Grecian, Canadian, City of Paris

HMS Euphrates, Orontes, Ready, Nyanza
troopship
HMS Tourmaline
wooden sloop
HMS Carysfort
14-gun wooden sloop
HMS Chester
tankship
HMS Supply
water ship
HMS Don, Dee
iron river gunboats
HMS Euryalus
wooden-iron corvette 18-gun
HMS Eclipse
wooden corvette, 12-gun
HMS Ruby
composite sloop 12-gun
HMS Dragon
6-gun sloop
HMS Mosquito
4-gun gunboat
HMS Seagull
4-gun gunboat
Further countries in the vicinity, protection of citizens, not directly involved
USA

USS Lancaster
screw-driven sloop

USS Quinnebaug
corvette

USS Nipsic
gunboat

Spain Germany

Habicht, Möwe
SMS Adler
Top
References
References





Legend:
lime:
Excellent source, hardly any errors
green:
Very good source, only very few errors

black

or

blue

:
Quality of this source is not yet mentioned
orange:
Good source, some errors
red:
Source cmay ontain some true facts. All facts need to be checked.

A list of used references is in More topics/Literature
Information from Wikipedia is not always listed explicitly.